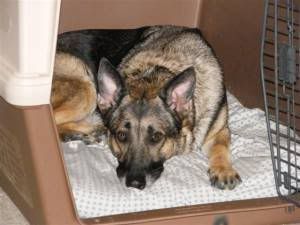 I want to let all of you know, I have 5 more days in the BOX!!! I can hardly wait. My humom is having a pawty for me on the 23. She said my local pals will be here. We are having something called frosty paws. She said I will really like that! I will be going on my first walk that day too! It has been a long time since I got to go walking. I am just so excited!!
Next thing I will be doing is going on a PetSmart trip. I am not yet sure what that is, but humom said I will love it. She also said I can pick anything I like out and she will get it for me.
She said that have alot of toys, bones to chew, and even clothes for dogs. I said "CLOTHES". I do not want any clothes like humans wear!! I do not want to hurt humoms feelings, but I sure hope she does not want me to get something like that.
My next trip will hopefully be to visit my foster humom Molly. She saved my life and I want so badly to thank her. I want her to see how great I am doing now.
I will keep you posted on my trips!!